Car Write Ups features links to car reviews and news by Tim Barnes-Clay, a British freelance motoring journalist.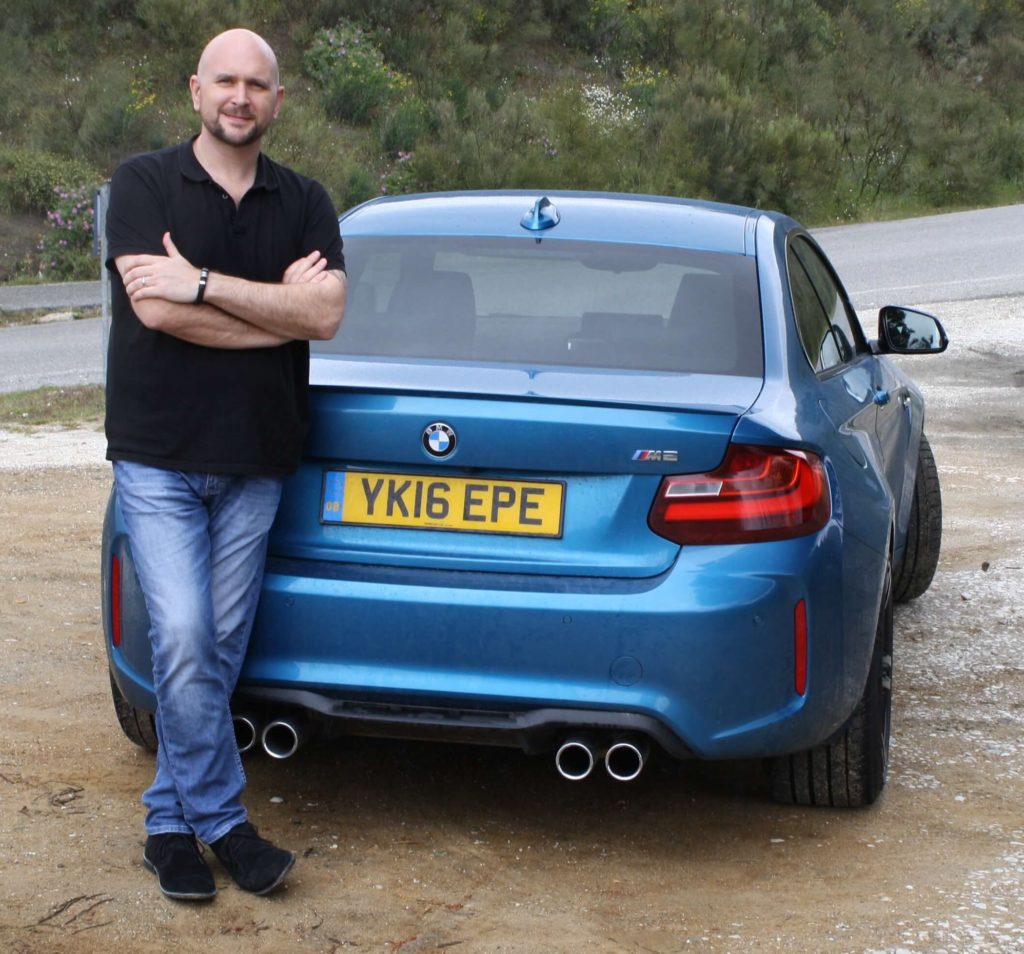 The road-tests are carried out for Tim's clients, via his access to press cars and new car launches. Tim doesn't just supply words, though – he can also send images, videos and voice overs.
Email tim@carwriteups.co.uk if you need motoring content for your website or publication.
You can also follow and interact with Tim on Twitter or on Facebook.
See the latest reports in the column on the right, as well as examples of articles below:
Professional Driver Magazine – Would you gamble with insurance? – June 2018
Lincolnshire Life – Kia Sorrento, June 2018
Lincolnshire Life – Kia Stinger, May 2018
Vehicleflex.com – Kia Sportage, May 2018
Vehicleflex.com – Land Rover Discovery – May 2018
Waterfront Magazine – McLaren 570S Coupe, April 2018
Gravitas Magazine – Range Rover Velar, April 2018 
Iceni Magazine – DS5 Performance Line Blue HDi 180, Issue 60, April 2018
Can Professional Driver Training Improve Your Chauffering Business?
Iceni Magazine – New Subaru XV (2018) – Issue 57, January 2018
Regit Cars – Kia Sorento 2018, November 2017
perrys.co.uk – Kia Sorento 2018, November 2017
Waterfront Magazine – All New BMW 6 Series Gran Turismo, November 2017
Professional Driver Magazine – 'Digital Marketing – Do or Die?', July 2017 
Gravitas Magazine – BMW 5 Series, July 2017
Waterfront Magazine – Tesla Model X, July 2017
Bentley Continental GT V8 S Convertible – Waterfront Magazine, June 2017
Does operating cross border invalidate taxi and private hire insurance? – Professional Driver Magazine, June 2017
2017 Land Rover Discovery – Waterfront Magazine, June 2017
Will you weather the technology storm? – Professional Driver Magazine, May 2017
Mazda MX-5 RF, Sorted Magazine, May June 2017
BMW 5 Series- Waterfront Magazine – April 2017
Maserati Levante – Waterfront Magazine, April 2017
Audi S5 – Waterfront Magazine, April 2017
Peugeot Traveller Allure Standard BlueHDi 180 – Professional Driver Road Test, April 2017
Hyundai Santa Fe, posted on perrysco.uk, 17 March 2017
Fiat 124 Spider – perrys.co.uk, 3rd March 2017
Toyota Prius PHV cover story – Professional Driver, March 2017
The New Citroen C3 – Sorted Magazine, March/April 2017
All-new 2017 Honda Civic – published in Lincolnshire Life, March 2017
Audi TT Coupe 2.0 TFSI – published in Lincolnshire Life, March 2017
Kia Sorento – posted on osv.ltd.uk. 20 February 2017, see below:
Nissan Micra – Scene Magazine, March 2017
Toyota Prius-plug-in-hybrid, posted on newcarnet.co.uk, February 2017
Audi TT Coupe 2.0 TFSI Quattro S Line S Tronic – Fine City Magazine, February 2017, see below :
2017 Suzuki Ignis – Fine City Magazine, February 2017, see below:
Professionl Driver – 1st Feature The The Renault Grand Scenic Dymanique S Nav dCi  130 / 2nd Feature 'Buying Approved Used Cars', February 2017
'The Company Car Conundrum' – Lincolnshire Life, February 2017
Bentley Flying Spur – Lincolnshire Today, January 2017
New Mercedes C-Class Coupe C250d AMG Line – Sorted Magazine, January/February 2017
Peugeot 3008 SUV – Professional Driver Magazine, January 2017
The All-New Renault Scenic – Lincolnshire Today, January 2017
Lexus RX450H – Waterfront Magazine, December 2016
DS3 – posted on perrys.co.uk, 28 November 2016
Hyundai Ioniq – perrys.co.uk, 18thNovember 2016
Peugeot 2008 – perrys.co.uk, 17th November 2016
Jaguar XF Portfolio 2.0 I4 180PS – Fine City Motors, November 2016 :
The New Ford Kuga – perrys.co.uk, 4th November 2016
Hyundai Tucson – perrys.co.uk, 24th October 2016
The All-New Peugeot 3008 SUV – perry's co.uk, 21st October 2016
2017 Mazda 3, perrys.co.uk, 6th October 2016
Kia Optima Sportswagon 3 1.7 CDRi – Professional Driver Magazine, October 2016
All-new Kia Optima Sportswagon – review posted on perrys.co.uk, August 2016
Fiat 500 1.2 Lounge – posted on perrys.co.uk, August 2016
Peugeot 308 SW Blue HDi 180 G, posted on perrys.co.uk, August 2016
Fourth Generation Mazda MX-5, posted on perrys.co.uk, August 2016
The All-New Kia Niro, posted on perry's.co.uk, August 2016
Tim Tests The All-New Renault Mégane GT 205 for Perrys, July 2016
Professional Driver – Karhoo Leads The Fightback, July 2016
Mercedes-Benz GLC 250d Video Review
perrys.co.uk – DS3 Performance, March 2016
Bury & West Suffolk Magazine – Renault Kadjar – April 2016
AutoVolt Magazine – Toyota Prius 2016
Waterfront Magazine – Tesla Model S P90D, April 2016
Professional Driver Magazine – Insurance: Issues and Implications, March 2016
Waterfront Magazine – Mercedes-Benz GLE 350D Coupe 4Matic AMG Line, March 2016s