Currently viewing the category: "Honda"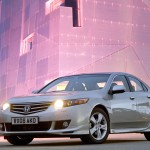 FORGET GERMAN executive cars – this Japanese saloon will meet most of your motoring needs.
Within the last decade the Honda Accord has blossomed. It has turned from a bland, albeit reliable car into a handsome, solid beast with real road presence. It looks business-like, it's a proven, economical, motorway mile-muncher and it's […]
Continue Reading

→
Last year an early winter caught out thousands of motorists across the region, and with forecasters predicting yet another cold snap for the UK, it's more important than ever to be prepared. With that in mind we've checked out four cars which will look good for business but will also give you the extra grip […]
Continue Reading

→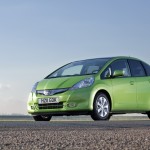 THE HYBRID version of Honda's biggest seller – the Jazz – is on sale in the UK now. And, as it is the world's first B-segment car with this technology, Honda has got a lot to shout about.
The green super-mini features the Japanese company's innovative petrol-electric Integrated Motor Assist (IMA) system which significantly […]
Continue Reading

→