Moving abroad is usually a stressful yet exciting experience. There is so much that needs to be sorted out, but there is a lot of anticipation for the new adventure you are about to embark on. Preparation is the key to a smooth and enjoyable relocation. Below you will find plenty of information on what you need to do before you move.
Get the visa you need – The first thing you need to do is apply for a visa, if applicable. This is something you can do in your home country by visiting a British Overseas Mission. There are several different visa options, and it is vital that you apply for the right one for your situation. Having a visa will not automatically grant you permission to work in the UK.
Check if you are able to drive in the UK – Some overseas driving licences are permitted in the UK. Nevertheless, in most cases, you will have to take the UK test once you have been in the country for a period of 12 months.
Learn how to drive – Can't drive yet? It makes sense to learn how to drive before you move to the UK, as you will find it a lot easier to get around and explore. Look here for more information on how to do this.
Find a job – Once you know that you are able to work in the UK, the next step is to find a job. Again, it is best to start your job hunt in your home country, as you may be able to secure some interviews. Some businesses are happy for initial interviews to be conducted via phone. Nevertheless, before applying, do make sure you go over your CV. It needs to be immaculate. If your resume contains errors or is written in poor English, you'll probably find it ends up in the bin.
Work out your finances – Before you can begin to look for accommodation and such like, you need to sit down and work out how much money you are going to have available. You then need to allocate these funds to different things, be it food shopping, travel expenses, or whatever. This will give you a good idea regarding how much money you need and how long you can last without a job if you have not managed to secure one yet.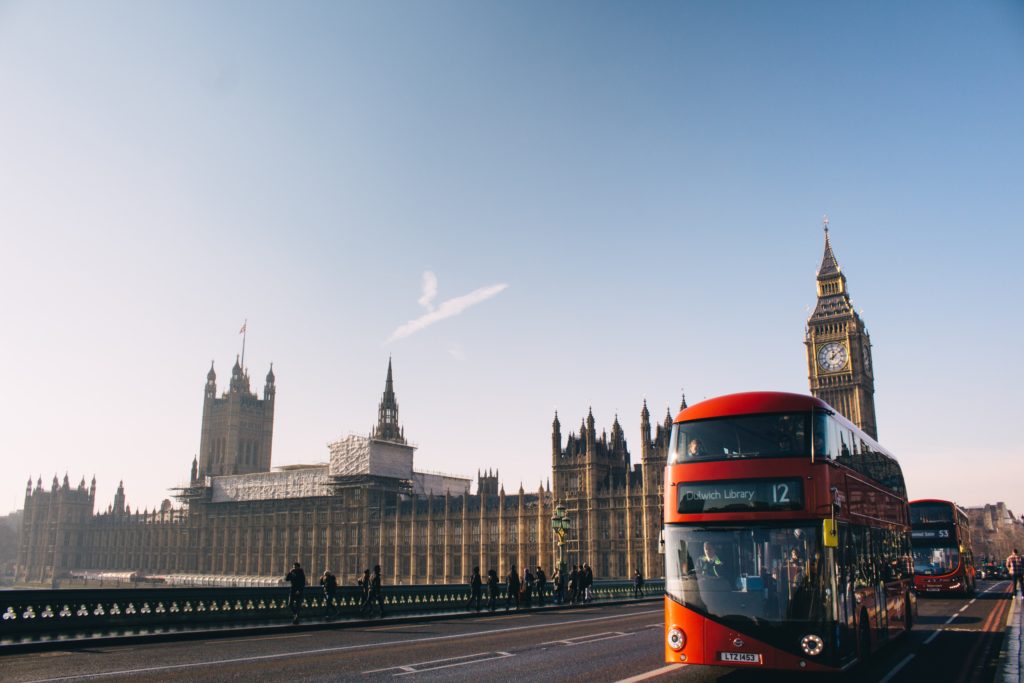 Call your bank – You will need to call your bank and inform them of your plans to leave your home country. If you do not do this, your debit card or credit card may be deactivated once you start to use it in the UK, as they may consider it fraudulent activity. Moreover, it is a good idea to print off some of your recent bank statements to take with you, around six months' worth. In some cases, you may be asked to show these when you go through customs, as they may want to check you can afford to live in the UK. You may also need these if you are to rent a property.
Determine your healthcare requirements – In the UK, healthcare services are free to permanent residents under the National Health Service (NHS). It is important to discover whether you will be entitled to free health care under the NHS. If not, you should take out a medical insurance policy. The last thing you want to do is suffer a medical emergency and not have any immediate access to help. 
Get all of the necessary documents together – You will need to have all of the documents you require for when you arrive in the UK. This includes everything from your visa to your birth certificate. You should make copies of this. 
Take English lessons – If your English is a bit rusty, it is advisable to take English lessons sooner rather than later. If you are to secure a job, you will need to have a good knowledge of the language. Furthermore, you will feel more comfortable talking to the locals if you have recently taken language classes. 
Find accommodation – You are obviously going to need a place to live. It is advisable to rent a property first, even if you intend on staying in Britain indefinitely. You want to make sure you like the area. 
So there you have it: some top tips for anyone who is planning on moving to the UK.