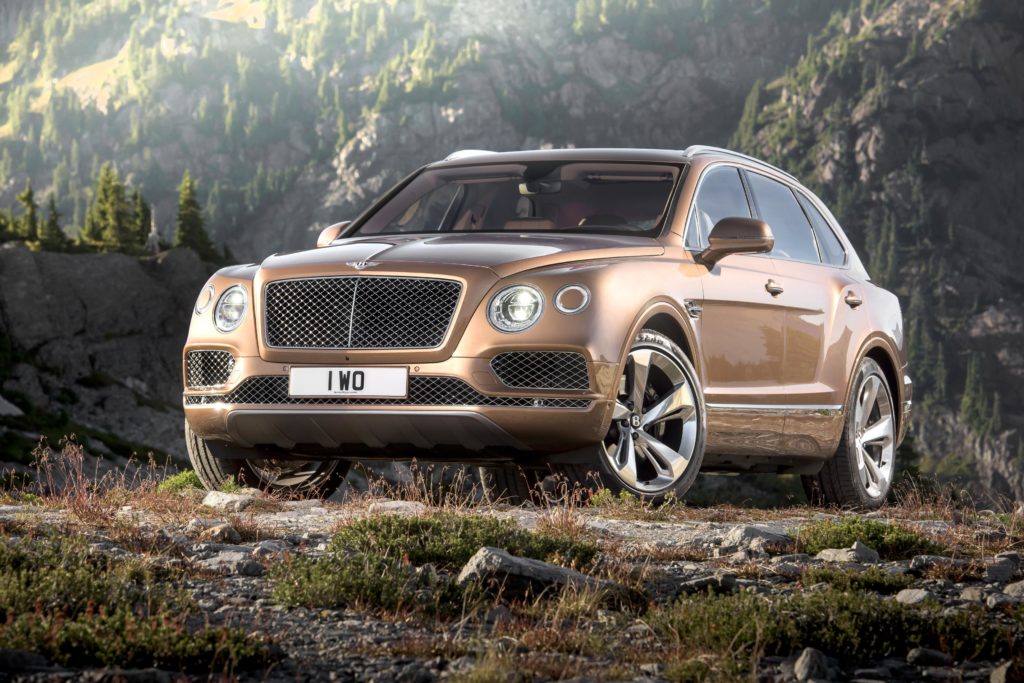 SUVs are all the rage, but is a Bentley SUV a step too far? Some people think so, but the majority don't, because the luxury company's Bentayga model is a fine machine, whichever way you slice it.
Bentley Bentayga – Ride
The Bentley Bentayga has an awesome suspension set-up with active anti-roll bars. These make the car mop up all but the most crater-like of potholes, while ensuring the heavy SUV corners like it's on rails. The Bentley's factory-fitted air suspension, featuring Comfort, Bentley and Sport, helps make the ride experience even better. The Bentley setting is the best because it delivers a mixed ride, ranging from relaxed to athletic, when the car is pushed through the twisty bits.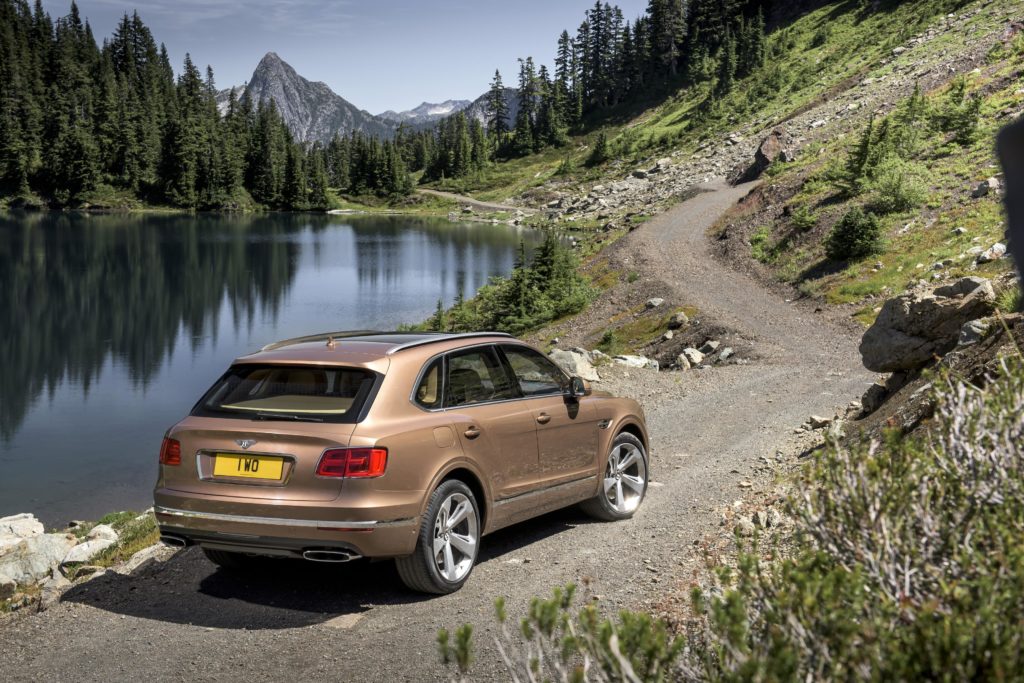 Bentley Bentayga – Off-Road
What's most awesome is that the Bentayga has off-road talent, too. Its ability to clamber across anything that isn't tarmac might just be enough to tear the dying breed of country landowner types from their predictable Land Rover models. Certainly, the Bentley's vast amount of torque side-steps the need for a low range transmission – an assertion that the Hooray Henrys will find hard to dispute.
Bentley Bentayga – Performance
Thrusting a massive four-wheel drive beast, like the Bentayga, at a hardcore pace means you need a powerplant with uninhibited potency. Wedged under the Bentley SUV's hood is a 6.0-litre W12 lump that's supported by twin turbochargers to produce 608ps. This means the substantial SUV will get to 62mph in a ridiculously fast four seconds. Top speed in this country is almost a pointless point – but take the Bentayga to somewhere where you won't get banned and you'll be able to do 187mph.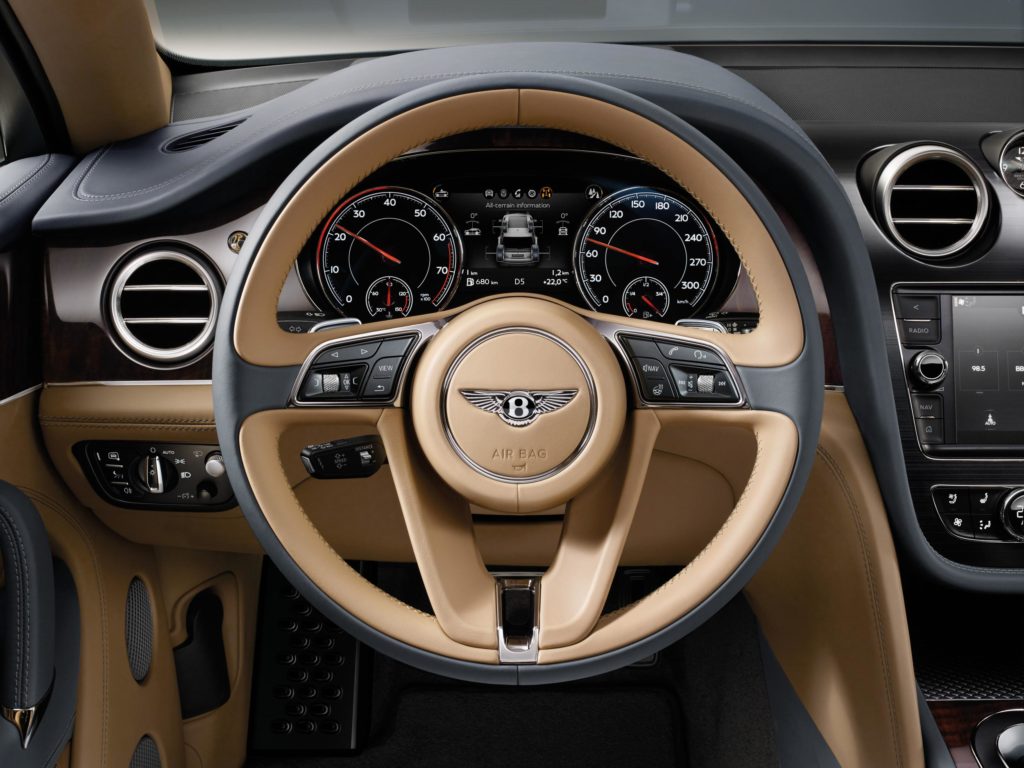 Bentley Bentayga – Economy
Of course, shoehorning a gigantic engine to a Bentley SUV means you're not going to be in the most economical of cars. You'll get 21.6mpg on average and CO2 emissions of 297g/km, so this is not a cheap car to run. But if you're seriously looking at a Bentley for sale then you're hardly going to be buying one if money is an issue.
Bentley Bentayga – Kit
The Bentley has loads of kit as standard – as you would expect from a machine costing upwards of £162,700. There are 17 colours to choose from, 15 kinds of leather and four wood veneers to knock yourself out with. You also get an eight-speed automatic 'box,  a touchscreen remote, wi-fi connectivity, automatic dipping LED headlights, a soft-close powered boot lid, a panoramic tilt and slide sunroof, an eight-inch touchscreen infotainment system – and the aforementioned air suspension. As with all luxury cars, there's a long options list, too. Additional equipment includes 22-inch alloys, a rear-seat-entertainment system, massaging front seats and folding picnic tables.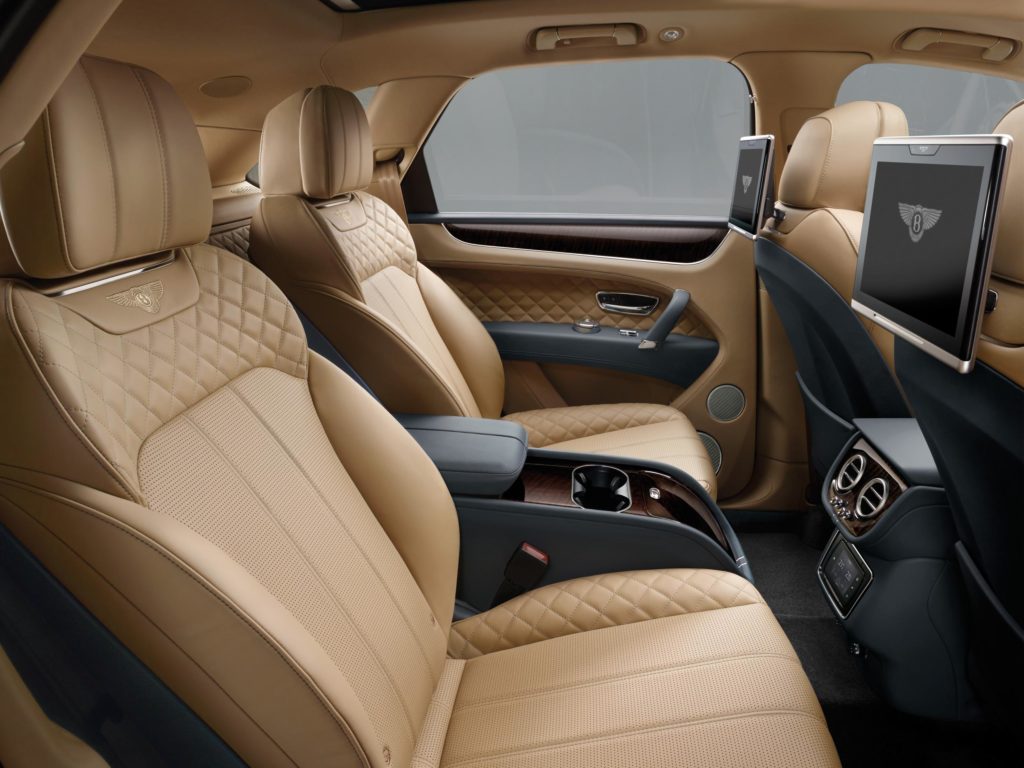 Bentley Bentayga – Verdict
While its princely price and large running costs mean the Bentley Bentayga will remain an SUV for the fortunate few, it offers something rare to the motoring market. The Bentayga blends sumptuousness and speed in a way that has been invisible in the SUV sector up until the Bentayga's glamourous entrance. Product purists will remain sceptical, but the Bentayga is one of the most significant cars Bentley has ever produced. And with orders flooding in – ballooning from a pre-production assessment of 3,500 cars to well over that now, we have no choice but to be in agreement.
PROS 'N' CONS
Good Looking √
Build Quality √
Powerful √
Kit √
Running Costs X
FAST FACTS
Max speed: 187 mph
0-62 mph: 4.0 secs
Combined mpg: 21.6
Engine: 5950cc 12-cylinder twin-turbocharged petrol
Power (PS): 608
CO2: 296 g/km
Price: £162,700