March '13' Plate Change Spells a Used Car Bargain Boon But Don't Get Caught Out – 1 IN 3 THE REAL RISK NOT NUMBER '13' WARNS HPI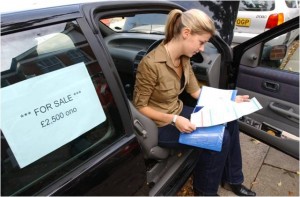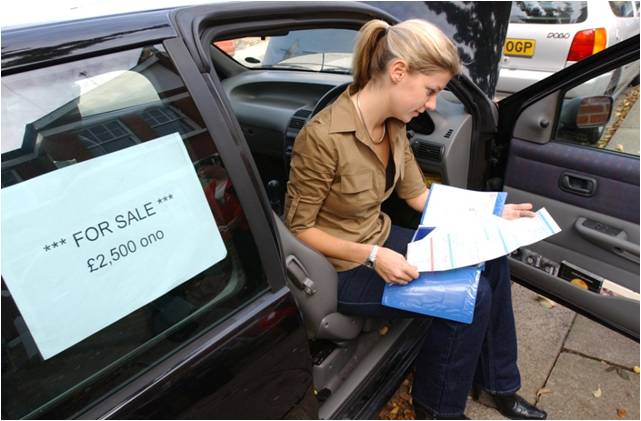 Whilst superstitious new car buyers may be cautious about the unlucky 13 series registration plate this March, spring remains a good time to go hunting for used car bargains, says vehicle information expert HPI. However, buyers need more than luck on their side to find the motor of their dreams, as 1 in 3 cars checked with HPI are found to have a hidden history.
 Nicola Johnson, Consumer Services Manager of HPI explains: "You could face some very real bad luck if you buy a banger masquerading as a bargain.  However, by taking a few simple precautions, you can avoid being conned out of your hard-earned cash by unscrupulous sellers out to make a fast profit."
From the start, set a realistic budget; don't forget to include running costs, such as the cost of insurance and servicing. Whilst older cars may be cheaper to buy, they could be more expensive to run and repair. It's easy to be taken in by shiny paintwork and an attractive price tag, but that low price could be a fraudster's trap. 
Continues Nicola Johnson: "Always view vehicles in daylight, at the seller's address, so you can match it with the address on the V5 registration document. Ideally, take a friend for security and to act as another pair of eyes and get a mechanical inspection done by an organisation such as the RAC or the AA.  This can help to identify potentially expensive mechanical problems and signs of a major accident."
Buyers should also check that all the documents match up, including service records, the V5/logbook and the MOT certificates. Check the V5 issue date and serial number and compare them with the results of an HPI Check to avoid the risk of forged documents.  "Take a test drive on a variety of roads," advises Nicola.  "Make sure you are properly insured and then test drive the car for at least 10-15 miles on different road types."
Fraudsters often lower the mileage of a car to increase its perceived value, which is known as 'clocking'. Consumers should look for excessive wear on the steering wheel, gear stick, seats, and foot pedals, which could indicate an older vehicle than the mileage suggests. The HPI Check includes a mileage check as standard, using its National Mileage Register database, which holds more than 150 million mileage records, protecting buyers from the risk of buying a clocked vehicle.
Beware of false car keys.  Separate keys for the driver's door and boot, could indicate prior damage or theft.  The HPI Check will verify whether a vehicle is currently recorded as stolen, has finance owing on it, is an insurance write-off or has had a number plate change.  HPI also provides a financial guarantee, offering added protection to used car buyers at a time when finances are tight.
Nicola Johnson concludes, "Avoid handing over any money until you've checked the car's history and status with HPI. Make sure the information we supply matches the vehicle and the documentation in every respect for total peace of mind and to ensure that you're covered by our guarantee.  Still suspicious?  Just walk away.  If it seems too good to be true, it probably is."
By Motoring Journalist, Tim Barnes-Clay – www.carwriteups.co.uk Twitter @carwriteups