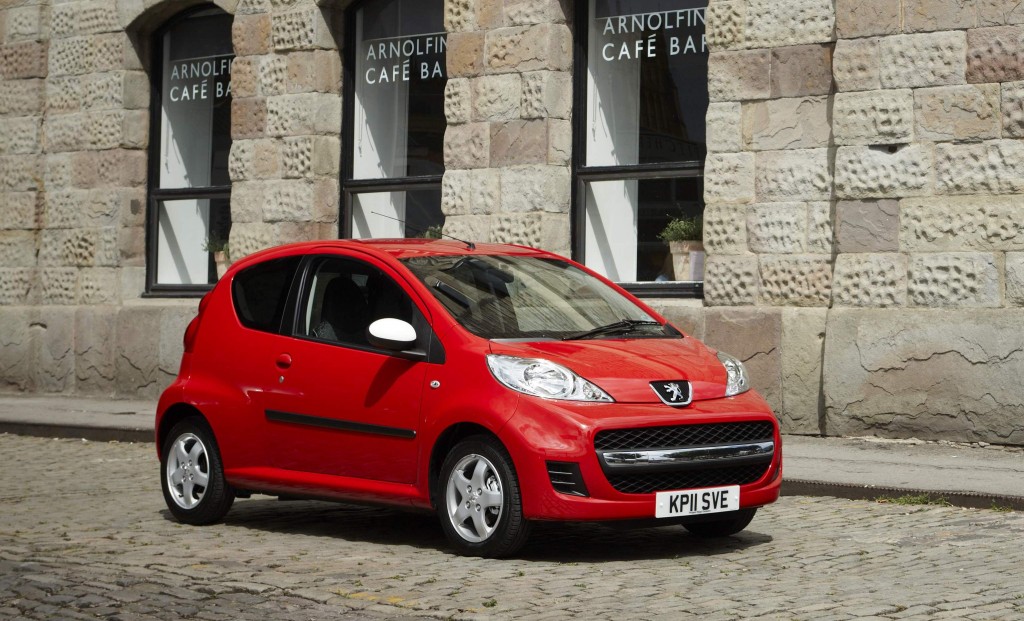 THE FRENCH certainly know what appeals to the budget conscious motorist.
 With a range of fuel efficient cars continually coming from the likes of Peugeot, Citroen and Renault, it is no surprise that a special little model, in the shape of the Peugeot 107 Sportium Special Edition, has arrived on the scene.
 The tiny Pug has CO2 emissions of just 103 g/km, which equates to zero road tax in the first year. It also has £1,050 worth of extra specification for only £350 more than the 'standard' vehicle.
 Peugeot claims the new Sportium, which is based on the standard 107 Urban model, adds even more fun and style to the ever popular city car range. It is available with a 1.0 litre petrol engine mated to a five-speed manual gearbox; and with a combined fuel consumption of just under 62.8 mpg it will ensure that motoring funds go as far as possible.
 Available as a three and five door model, it comes fully loaded with electric power steering, four airbags, remote control central locking, electric windows, height adjustable steering, radio/CD player with MP3 socket and a whole range of 'under the skin' safety gadgetry, including anti-lock-braking.
 Aesthetically, the Sportium goes the extra mile and incorporates colour-coded door handles along with tinted rear windows, 14 inch alloy wheels, as well as white door mirror covers and interior detailing.
 The minuscule three-cylinder petrol engine does feel spirited in such a petite car but it has to work like a dog to do so. It has 68 bhp, meaning it can get from a standing start to 62 mph in 14.2 seconds. That is hardly sporty – so why the 'Sportium' name I wonder?
 That said, the Peugeot 107 Sportium Special Edition is priced from only £9,945, so it is certainly one to consider if you are on a tight budget, but you don't want to buy a second-hand motor.
 PROS 'N' CONS
Economical √

Equipment levels √

Zero road tax (for the first year)√

Not sporty X
FAST FACTS
Max speed: 100 mph

0-62 mph: 14.2 secs

Combined mpg: 62.77

Engine: 998 cc 3 cylinder petrol

Max. power (bhp): 68 at 6000 rpm

Max. torque (lb/ft): 69

CO2: 103 g/km

Priced from: £9,945 on the road