Land Rover's Range Rover Evoque has been around for ages – since 2011, to be precise.
Range Rover Evoque – Popularity
It is the brand's most popular model ever. That's because it's borrowed the tech and comfort from a standard Range Rover and shoehorned into a compact SUV body. Six years on, the Evoque has only seen a few updates, but it remains easy to drive, luxurious to sit in and has never been as economical to run, thanks to Jaguar Land Rover's Ingenium diesel powerplants. Sophistication has also been enhanced, and kitted-out with a nine-speed automatic transmission, this is one of the best-appointed small SUVs in the automotive arena. Just be cautious with ticking too much on the options list, as costs can rapidly add up.
Range Rover Evoque – Range
The range kicks off with the Evoque SE, which even though it's a basic model, comes furnished with a substantial equipment list that gives the SUV a quality feel. You get 18-inch alloys, power folding mirrors, heated and electrically adjustable leather seats, and even a lane departure warning system. You need to go up to the Evoque SE Tech for Xenon headlamps, and InControl Touch Navigation. Move on to the HSE Dynamic and you receive massive 20-inch alloys, an upgraded infotainment system, and some body styling adjustments. Then with the HSE Dynamic Lux, there's keyless entry, a panoramic roof, a 10-inch touchscreen and park assist. Finally, the Autobiography version of the Evoque adds a leather-swathed cabin and a hardcore 17-speaker audio system.
Range Rover Evoque – Looks
Looks-wise, the Range Rover Evoque certainly marks an intrepid progression of design. With an attention-grabbing rising beltline, a brawny shoulder running the length of the car and a clear-cut taper to the low-slung roofline, the SUV boasts a lively profile with an imposing and stout demeanour. Inside, the Evoque's cabin conveys just what you would expect; impressive surroundings with top quality materials.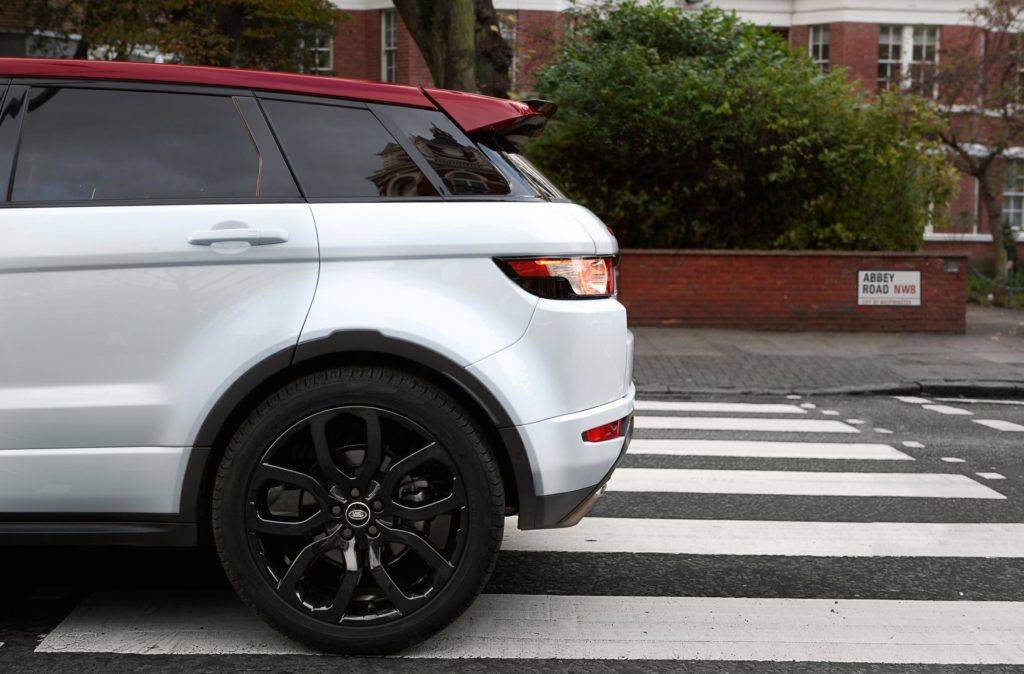 Range Rover Evoque – On-Road
While the Evoque comes with the choice of four-wheel drive, many people who drive solely on the road will cope with the front-wheel drive version. This betters emissions and economy. The thriftiest Evoque is the two-wheel-drive eD4 diesel, which delivers 65mpg on average. But the four-wheel-drive TD4 180 SE 9Sp Auto model I drove offers a better drive – and it is parsimonious enough, accomplishing more than 55mpg. Behind the Evoque's steering wheel, you feel self-confident and relaxed. Irrespective of the low roof, visibility is fine, and the SUV feels reasonably vigorous and stable at motorway speeds, with not much body lean on meandering rural lanes.
Range Rover Evoque – Off-Road
With all wheels being powered, the Range Rover Evoque exudes all-weather, all-surface talent. The four-wheel-drive gearbox is a full-time intelligent unit which varies the front and rear torque split to deliver the best balance and traction. The Evoque also has plenteous ground clearance and healthier approach and departure angles than many similar-sized SUVs.
Range Rover Evoque – Buy Or Lease?
Given its small size, the Evoque is expensive, though. It is petite compared with a BMW X1, but it is about the same size as an Audi Q3 – yet you must splash out more than either the BMW or the Audi to acquire it. That said; Land Rover's Evoque is far more sensible to lease. When it comes to Range Rover Evoque leasing, price-tags are on a level pegging with Mercedes-Benz's GLA or Audi's Q3 – and bargain-basement compared with the X1 from BMW.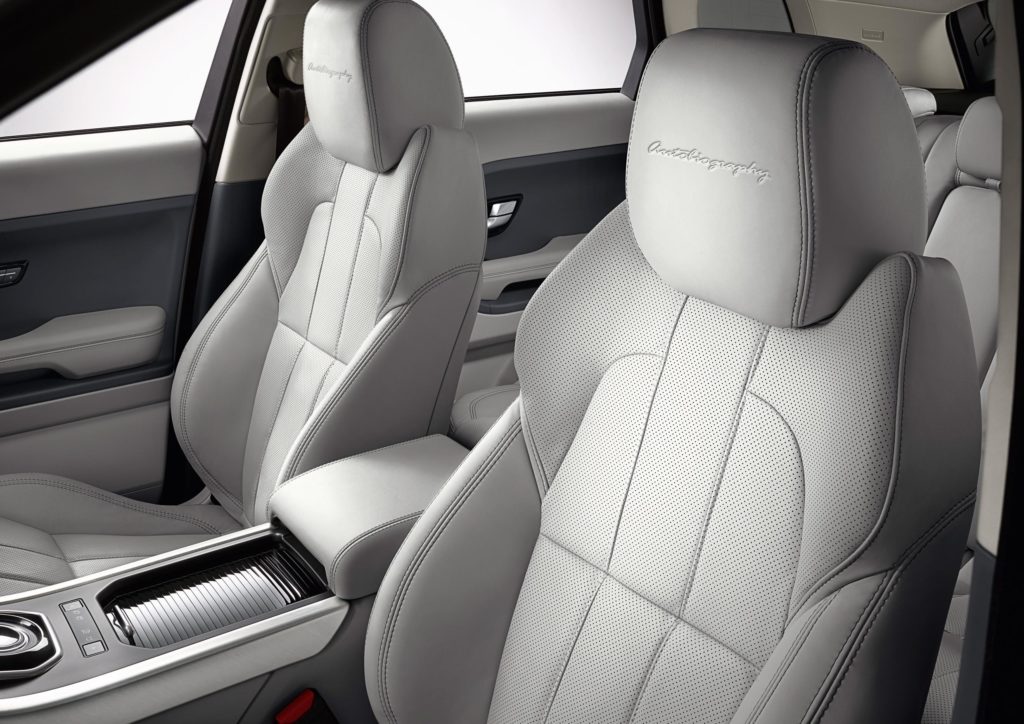 Range Rover Evoque – Verdict
The Evoque is indubitably the SUV for rural dwelling motorists who need this kind of compact vehicle to get out and about. The mini Range Rover is also well suited to business executives who want a straightforward SUV that delivers masses of style.
Pros 'n' Cons
Powerful √
Refined √
Practical √
Grip √
Dear X
 Fast Facts (TD4 SE 5dr Automatic 4WD)
Max speed: 121 mph
0-62 mph: 9.0 secs
Combined mpg: 55.4
Engine: 1,999 cc 4-cylinder 16 valve turbo diesel
power (PS): 180
CO2: 134g/km
Price: £35,070