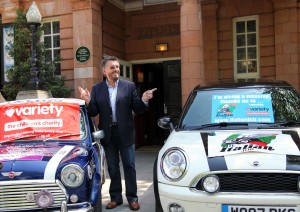 REGISTRATION HAS opened for the Italian Job Touring Event 2012, an event which has been described as one the most colourful events ever to be staged in the name of charity. This year the organisers have set themselves a target to raise £100,000 for Variety, the children's charity - and Mini owners in the UK, Europe and further afield are now actively being encouraged to sign up.
This long-running event is an essential fixture in the motoring event calendar, this year taking place between October 26 and November 3. The event – which starts in Rome and ends in Turin – epitomises all that is great about "social motoring", promising many and varied surprises along the way for its adventurous participants. It takes its inspiration from the original 1969 movie of the same name starring Michael Caine and Robert Powell.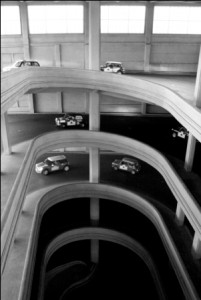 Every year up to 100 Mini and classic car enthusiasts head for the start line in Italy, and this year the magnificent city of Rome will flag the 'Mini Marvels' off.  Jobbers (as participants are known) spend ten adventure-filled days driving well off the beaten track through beautiful unspoilt countryside, avoiding major roads and motorways and sticking to roads their Minis love best. They will enjoy a lap or two on the Mugello racing track and will also visit Turin – famed venue of the original Italian Job movie heist – where they go for a spin on the famous Lingotto Roof top test track used in the film.
Along the way, teams participate in an Italian Automobile Club sanctioned event, a navigational rally which puts their driving skills and navigational ability to the test, with penalty points awarded for any errors of skill, precision or timekeeping. Jobbers approach these trials as either an enjoyable bit of fun or with a more honed competitive edge! The winning team is the one which receives the fewest number of penalties as speed is most definitely not a requirement.
Mike Cooper – son of the legendary F1 constructor champion John Cooper – and patron of the Italian Job rally, who participated in a Mini in 2005 says: "This brilliant event is a must for anyone mad about minis (old or new) like me. It's fun, it's challenging but most of all it's a great way to raise money for the vital work Variety does with children and young people across the UK."
To sign up for this year's event or for more information, see www.italianjob.com
Tim Barnes-Clay
Freelance Journalist
Car Write Ups