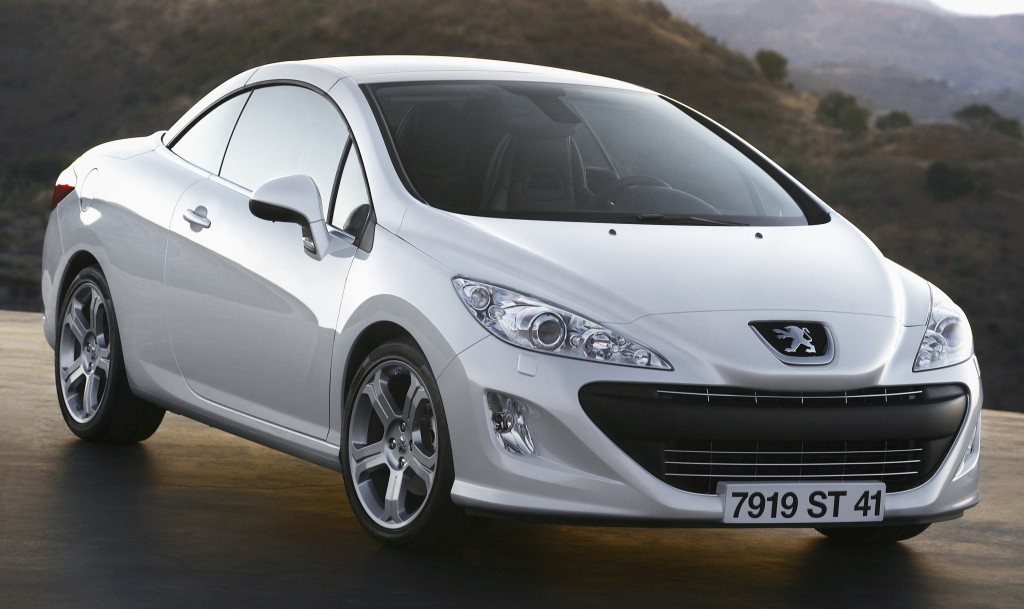 THE NEW Peugeot 308, launched in the UK in May, has a fresh look, pioneering technology and CO2 emissions from just 98 g/km.
Since its original creation in 2007 over 900,000 308s have been sold worldwide and, in this country, over 84,000 vehicles have been bought, making it the second most popular Peugeot model.
The new 308 has been unleashed into the UK market with all the up-to-the-minute styling elements already seen on the executive flagship model – the 508. It is available in three body styles; Hatchback, CC and SW, and four multi-model trim levels; Access, SR, Active and Allure. A range topping hatchback and CC (Coupe Cabriolet) THP 200 version is also available in a single GT trim level.
A subtle face-change at the front, incorporating the latest LED headlamps and running lights gives the New Peugeot 308 a well-dressed and contemporary appearance. All the dynamic and emotional strengths of the original Peugeot 308 have been kept and bolstered further with the introduction of more cost-effective engines and Peugeot's innovative micro-hybrid e-HDi Stop & Start system.
The French car-maker's e-HDi Stop & Start wizardry is the latest generation technology and, combined with Peugeot's class leading 1.6 litre HDi FAP 112 Euro 5 diesel engine, reduces CO2 emissions to 98 g/km. This engine option is available with either a six-speed manual gearbox or a six-speed electronically controlled manual gearbox (EGC). This gives the 308 the lowest emissions in its class.
To ensure the New Peugeot 308 is as 'green' as possible, other factors affecting CO2 emissions have also been optimised; overall weight has been reduced by 25 kg across all models and 16" ultra low rolling resistance tyres have been fitted.
All variants feature air conditioning, ESP (Electronic Stability Programme), ABS (Anti-Lock Braking System), and an assortment of other safety technologies, including child security, remote control central door locking with deadlocks, and six safety airbags.
The Peugeot 308 1.6 e-HDi 112 Active SW (Sports Wagon) – that's an estate car to you and me – was the car I drove. The revised motor has an impressively refined engine and the fuel saving e-HDi Stop & Start technology works well; you almost forget the engine has stopped when you're waiting in a queue of traffic.
Behind the wheel, the car is easy to drive and it eats up the motorway miles effortlessly. It is also very agile when nipping around town. My only criticism is that the suspension is a bit spongy and the 308 oil-burner  is not exactly fast (0-62 mph in 11.9 seconds), but the 62.7mpg average fuel economy, roomy interior, panoramic roof and accommodating load space more than make up for it. My test car also had a pair of removable third-row seats, transforming the 308 SW into a seven-seater – handy if you have lots of kids.
All things considered, I'd recommend the new 308. It's practical, comfortable and very economical. It also looks fabulous with its new LED running lights. If you have a large family and you want a relatively affordable, cheap to run new car – then a Peugeot dealership might just be the place to start looking.
PROS 'N' CONS
Efficient √
Easy to drive √
Good load space √
Soft suspension X
FAST FACTS  
Max speed: 115 mph
0-62 mph: 11.9 seconds
Combined mpg: 62.7
Engine: 1560 cc, 4 cylinder, turbodiesel
Max. power (bhp): 110 at 3600 rpm
Max. torque (lb/ft): 210 at 1750 rpm
CO2: 120 g/km
Price: £19,915 On the road